When starting a new restaurant business one of the first factors the owner needs to consider is interior design. This is what will set the business apart from others in the area. It will help to communicate the unique selling proposition (USP) of the eatery. For this reason it is very important that the right wallpaper is used. It is best to purchase this from Family Wallpapers. Their website catalogue offers plenty of choice. The right pattern will depend on the main theme of the restaurant.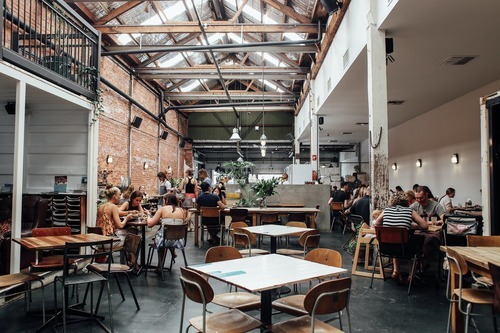 Art Deco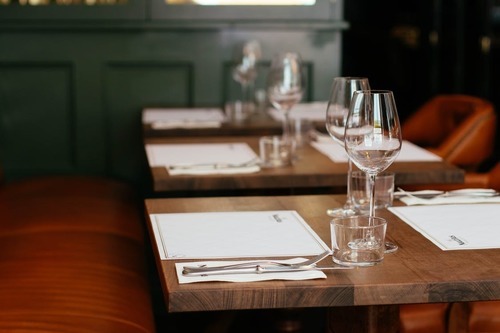 This is the best style for places that wish to exude a sense of class. When choosing wallpaper for walls within a restaurant an Art Deco pattern will appeal to higher end establishments. The movement of Art Deco has a rich cultural history. It is associated with a bygone age of elegance. The style is popular with restaurants that aim to hark back to this period in time. It works best in large open spaces so that the artwork can create a sense of scale.
Retro
The retro prints from Family Wallpapers will also likely be enticing for restaurant owners. These will go well in specific eateries, namely 50s themed American diners. The iconic eateries of this period have become an intrinsic part of US culture. In the UK some establishments have chosen to imitate this aesthetic. Retro wallpaper patterns are ideal for this purpose. They will communicate to the customer exactly what the character of the restaurant is. At the same time they will create a fun and colourful atmosphere.
Bookshelf Wallpaper
Other times the aim of the interior design is to make the place feel cosy and warm. This is when bookshelf wallpaper will come in handy. It will mimic the walls of a library. Plenty of coffeehouses encourage their patrons to read whilst they eat and drink. If literature is an important aspect of the business then it is a good idea to choose this kind of wallpaper.
Images Based On The Main Theme
Sometimes it is better to go for a photo mural rather than patterned wallpaper. Utilising the right imagery is important for creating a brand that will last a long time. The images need to conform to one specific theme. For example if the restaurant has a space theme then the murals may contain astronauts and planets. Staying consistent is very important.
Personalised Wall Murals
If the owner has a very specific vision in mind then they could order a personalised mural instead. These are available from Family Wallpapers. The mural might contain the business logo or information about opening times and the menu. Personalised wall murals will give owners an extra layer of creative control when it comes to their interior décor.