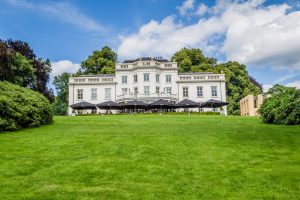 Having a celebrity name or owner associated with a restaurant is something that will always be popular, especially in the United States. There is a slightly higher failure rate in the restaurant business than in any other, so having a celebrity-owned restaurant or chain of restaurants is no exception.
Celebrity Restaurant Locations
Most celebrity-owned restaurants are located either in New York or California, although there are a few other cities in the U.S. that are home to big celebrity name restaurants. The people that have opened successful restaurants include Eva Longoria, Jay-Z, Pete Wentz, Sam Hagar, Ashton Kutcher, Doug E. Fresh, the late Heath Ledger, Robert De Niro, Jennifer Lopez, Gavin DeGraw, Anthony Mackie, Britney Spears, Francis Ford Coppola, Bon Jovi, Justin Timberlake, Susan Sarandon and Ryan Gosling, to name several.
Why Celebrity Restaurants Exist
While having a famous name attached to it is no guarantee that a restaurant will thrive, it certainly will attract customers. Like any other restaurant, however, it will be the food and the ambiance that keeps customers coming back. In some cases, the actual celebrity may have a keen interest in the restaurant business, their namesake restaurant in particular, to the point that they will ensure the success of their establishment.
With those celebrities who are hands-on owners as opposed to those who own a restaurant in name only, there is more likely going to be a business that will flourish and succeed. Customers who are celebrity watchers will be more drawn to a restaurant where they can actually catch a glimpse of their favorite star and enjoy the dining experience at the same time.
It is well known that many dishes have been named after celebrities who have eaten in a particular restaurant and have liked a specific dish.