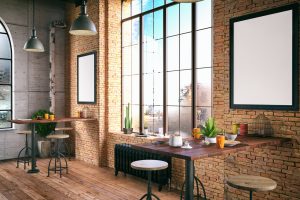 Theme restaurants have long been very popular, such as Planet Hollywood and Jekyll and Hyde restaurants, but they are beginning to fade in demand, other than in tourist areas. Many of these have been closed in favor of moving them to tourist areas that flourish all year round.
Booming Restaurants in Tourist Areas
Theme restaurants are all about wowing the patrons with a smaller focus on the food. It is the magnificence of their themes that creates the largest cash flow by drawing in the crowds so, for these types of restaurants, it makes sense to focus on the ambiance rather perfecting their cuisine.
Famous Themes in Restaurants
Restaurants with themes such as The Tropical Rain Forest and Medieval Times, as well as Jack the Ripper and other horror genres are quite popular with people because they are so unique and the décor reflects this. As such, it is the excitement of the surroundings that people enjoy while dining. Restaurants based on popular movies like Forrest Gump have also come into existence. The Bubba Gump Shrimp Company restaurant chains can be found flourishing throughout the United States. The main item on their menu? Shrimp of course!