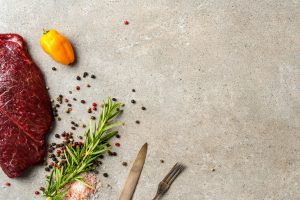 Special occasions and the love of beef are two of the main reasons that people go out to steakhouses. Although, there are some who can afford this luxury for no special reason, other than they have a craving for nice ambiance, good wine, and a superb meal that is served with highly attentive service.
There are steakhouse chains that serve mostly a la carte, but it is the European owned steakhouses which boast some of the most unique and delicious culinary specialties on their menu. One needs to have a reservation for most steakhouses and most guests will dress in their best attire. This is likely one of the most expensive of all restaurant types, but certainly worth the price, if one is celebrating a special occasion. There are those who hire a limousine to drive them to and from the restaurant to experience dining out in real style!
Steakhouse Specialties
Apart from the high-end ambiance and luxurious décor, steakhouses are one of the few restaurants that will "flame a steak" right at your table. It is becoming a dying art, but there was a time when Caesar salad was prepared directly at the table by an expert waiter, crushing fresh garlic, using a fresh egg, and creating a mouth-watering appetizer that precedes the delectable main course while you watch.
Wine is always poured by the waiters, a white cloth napkin is draped across your lap, and every need of the customer is discreetly attended to by the waiters that include moistened toilettes and even making themselves scarce when it is appropriate.
Specialty desserts are also flambéed at the table at steakhouses where they also offer "specialty coffees" that beautifully top off a delicious meal. What a lovely restaurant experience indeed!